6 Powerful Tips to Market Your Business Online
Jun 10, 2016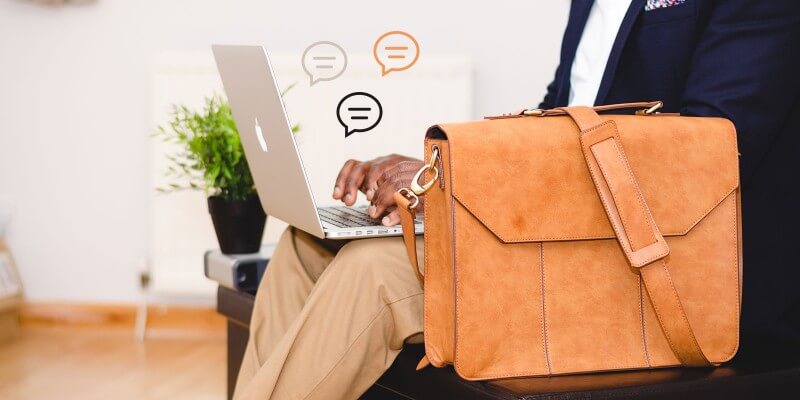 Marketing has greatly evolved from the days of littering roadways with flyers for your brick and mortar business. In this day and age of the internet, a website is required for just about any business. But is just having a website good enough?
The answer is a resounding no, it's not enough. In order to be found in the massive virtual space known as the internet, business owners must take proper steps in marketing themselves.
In this blog post, we'll assume you have at least established an online presence with your own website.
1) Join in on Social Media Trends
Participating in multiple social media channels is one of the fastest and easiest ways to build an audience Did we mention that it's free? Yep - just create an account and start posting, sharing, tweeting, and hashtagging! However, handling multiple social accounts for your brand can get a little tiresome. Don't be afraid to seek some help managing social media accounts if things get a little out of hand!
2) Increase Search Rankings With SEO
SEO, otherwise known as search engine optimization, is the process of enhancing your website to increase its visibility in search. By optimizing various HTML elements on pages throughout your site, and discovering new keyword terms, you can elevate your website's position in search engines. SEO is the backbone of any successful marketing campaign.
3) Get Listed
If your business has a physical location, get yourself in as many local listings as possible. A few of the important ones include Google Businesses, Yelp, Angie's List, and Yahoo Local. There are dozens of local listings, and the more you're listed on, the better! But don't forget to fill your listing with enough information to attract buyers. A surprising number of businesses fail to integrate themselves into local listings properly, or even at all. If a potential customer finds two similar businesses in, for example, Google Businesses, with one containing a diverse profile of information, including multiple contact methods and colorful pictures, and the other containing just a phone number, who do you think they'll choose? The business with the most informational listing, of course. Get listed, and make sure yours is rich with material.
4) Start Blogging & Guest Posting
An active blog is a must-have for just about any business with a website. Blogs allow you to directly connect with your customers and create highly shareable content that increases your sites search ranking. Furthermore, Google has acknowledged content as one of the top two ranking factors for websites. By having a diverse profile of content and blog posts, you can directly impact your site's search ranking. While blogging is more of a long-term marketing strategy, it can pay off manyfold as your page rankings increase and content is shared. Making a recurring income off of blog posts that are years old is a common phenomenon.
5) Build Email Lists
In a 2012 marketing survey by ExactTarget, 77% of consumers reported email as their preferred communication method. That's not all. Check out this wealth of statistics when it comes to email marketing. The fact of the matter is, email marketing is king. Building an email subscriber list can be a long and arduous process, but don't give up! Having a sizeable list of emails, coupled with a solid sales pitch practically guarantees you recurring profit.
6) Test, Test, and Test Some More
Do you think most brands made it big on the first shot? Most certainly not! Sure, there's a few outliers here and there, but you can't expect to upload a static website and generate ongoing revenue without constant testing and implementing new strategies. A/B testing and Google Analytics are two methods used in optimizing conversion rates and other traffic measurement data. Your website is a never ending journey and requires continual testing, optimization, and maintenance in order to gain a solid footing in the world wide web.
At UKIE WEB, we realize that marketing your business while managing a product isn't always easy. That's why we offer a full suite of marketing, development, and design services created to simplify your life. We'll take care of the hard stuff so you can spend your valuable time in other areas of your business.