Columbus-based Web and App Services
No matter what your design or development need is, UKIE WEB has an expert team of creatives and tech wizards to catapult your brand to the top. From API to SEO, eCommerce to brick and mortar, we've got your needs covered and offer strategic consultation every step of the way.
Request a quote (it's free!)
Make Your Website and App Better and Secure
Choosing the right web design company is the first step in building a successful brand.
Looking for our exclusive themes?
Find them in UKIE store.
Why UKIE WEB?
Websites and apps have to deliver on a lot. They must be intuitive, full of personality, and maximize user behavior patterns to drive sales and click-through rates. To build a successful website, there has to be constant contact between artists and engineers.
At UKIE WEB, we have a deeply rooted culture of collaboration to build your product using advanced techniques across design, analytics, and development. We immerse ourselves in your brand to engage users in a unique experience that will increase conversion rates and profitability.
We offer a full suite of development services. That means that the copy, look and feel, and backend development will be seamlessly integrated by a team who truly understands your business need and brand positioning. You can find out more about what we do best by taking a look at our services.
Bottom line is that we care about increasing your customer flow, maximizing your revenue growth, and arming you with an excellent product that will have your customers coming back again and again. We love working with our fellow Buckeyes and are based in Columbus, Ohio, but we serve companies all over the world.
Learn More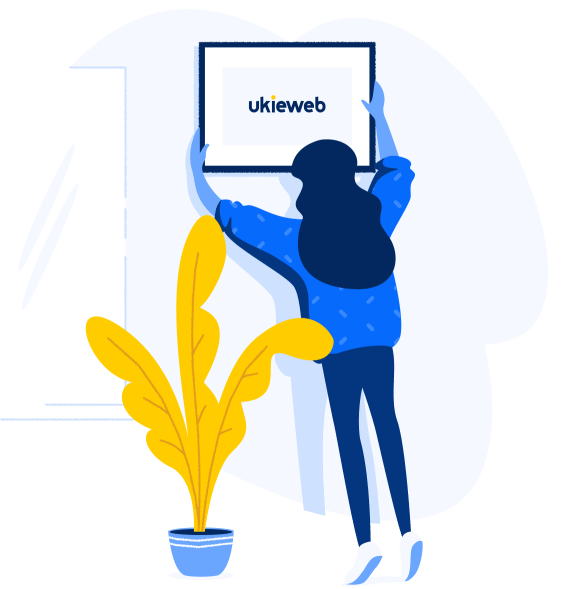 Not sure what you need?
Check out our portfolio and view our recent work. Our team has built some great websites for Columbus businesses and international brands. If you see something you like (we're sure you will!), then be sure to contact us for a free quote.
Browse our Masterpieces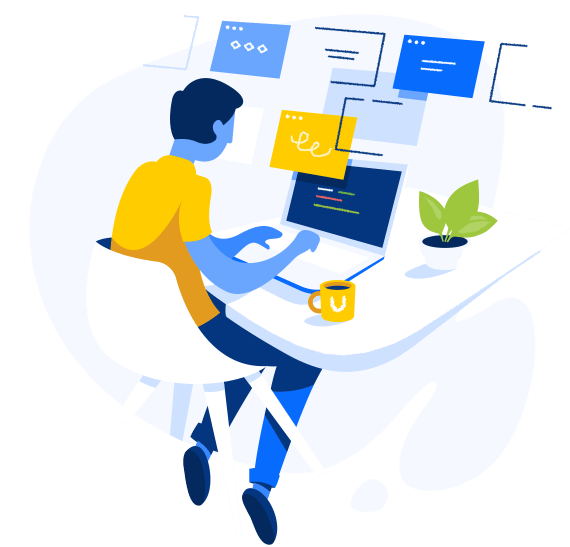 So you want to know what's in our web domination toolbox?
Okay - we'll spill the beans. Check out the comprehensive services we offer that skyrocket your business to success.
Need custom design and development?
Our team can do quite a lot with a little bit of code. We are a one-stop creative agency that offers a full suite of marketing, design, and development services. If you aren't sure what you need, we are happy to provide you with recommendations on which services will best suit your business interests.
Unique Design
Mobile App Development
eCommerce and Online Retail
API Development
SEO and Marketing
Consulting
Other Services
Recent Projects
Check out what our web designers have made for Columbus businesses and around the world.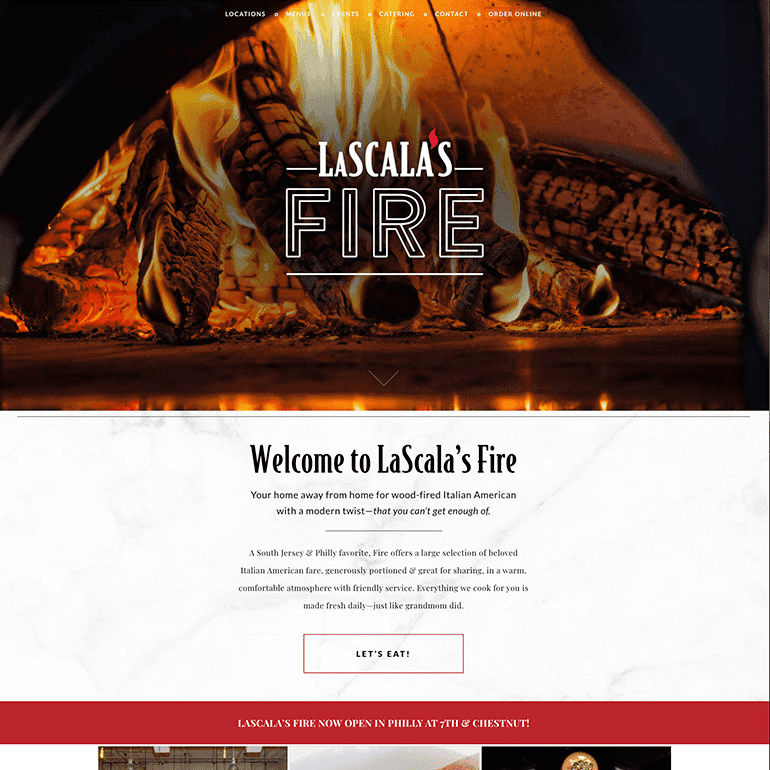 FIRE - LaScala Restaurant Group
A South Jersey & Philly favorite, Fire offers a large selection of beloved Italian American fare, generously portioned & great for sharing, in a warm, comfortable atmosphere with friendly service.
Visit Website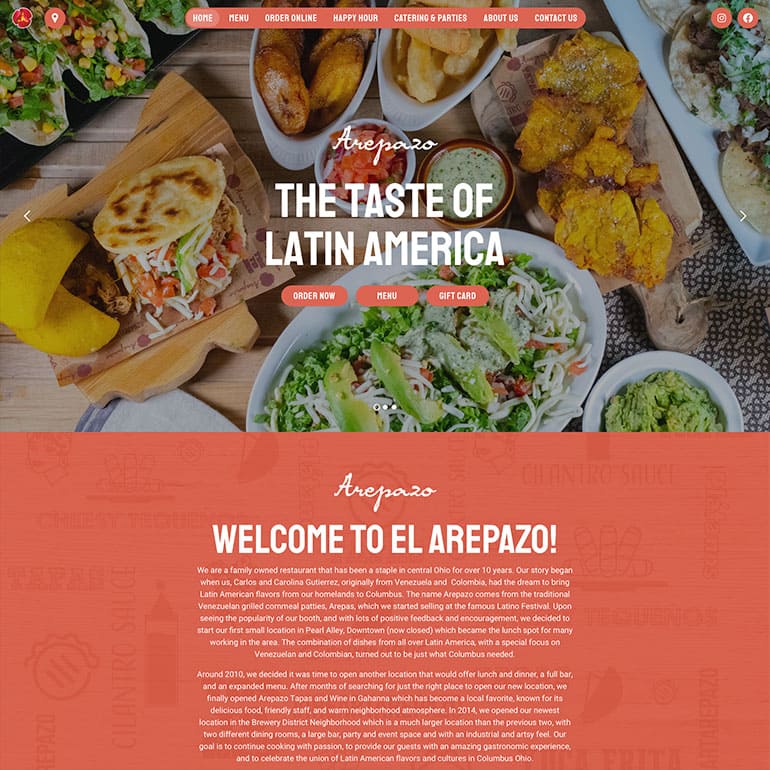 El Arepazo Latin Grill
Arepazo is a family restaurant that has been a staple in central Ohio for over 10 years. Owners' goal is to continue cooking with passion, to provide their guests with an amazing gastronomic experience
Visit Website
Want to see more? Check out our portfolio. Beautiful and engaging designs speak for themselves.
Web Design Portfolio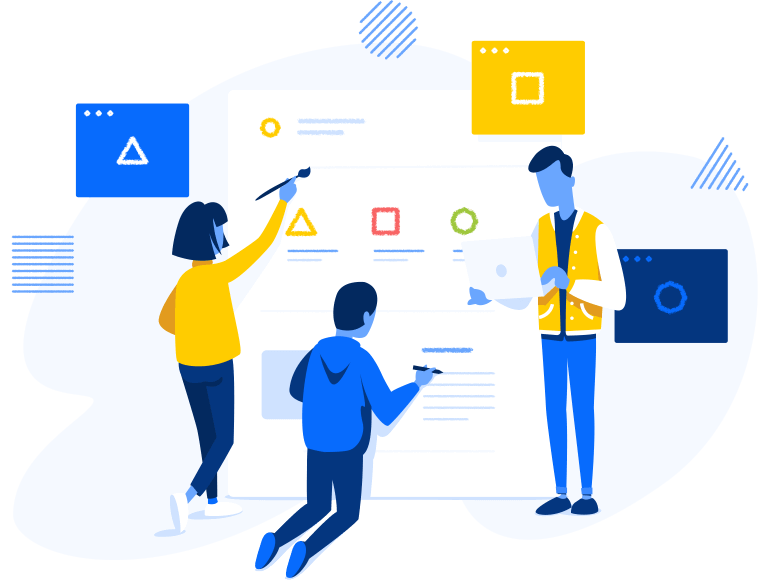 Let's make something great TOGETHER!
Get in touch with us and send some basic info for a quick quote
Get a free quote